HOW DOES IT WORK?
---

Optimal preparation with SHOWGOON
---

You need to have a valid YouTube and/or Twitch channel and must be willing to give feedback to our developers. It's free for you during the beta phase and you will get a discount on our services once we're going public. Send an email to support@showgoon.live with your name and your channel's name after you registered so we can verify your account.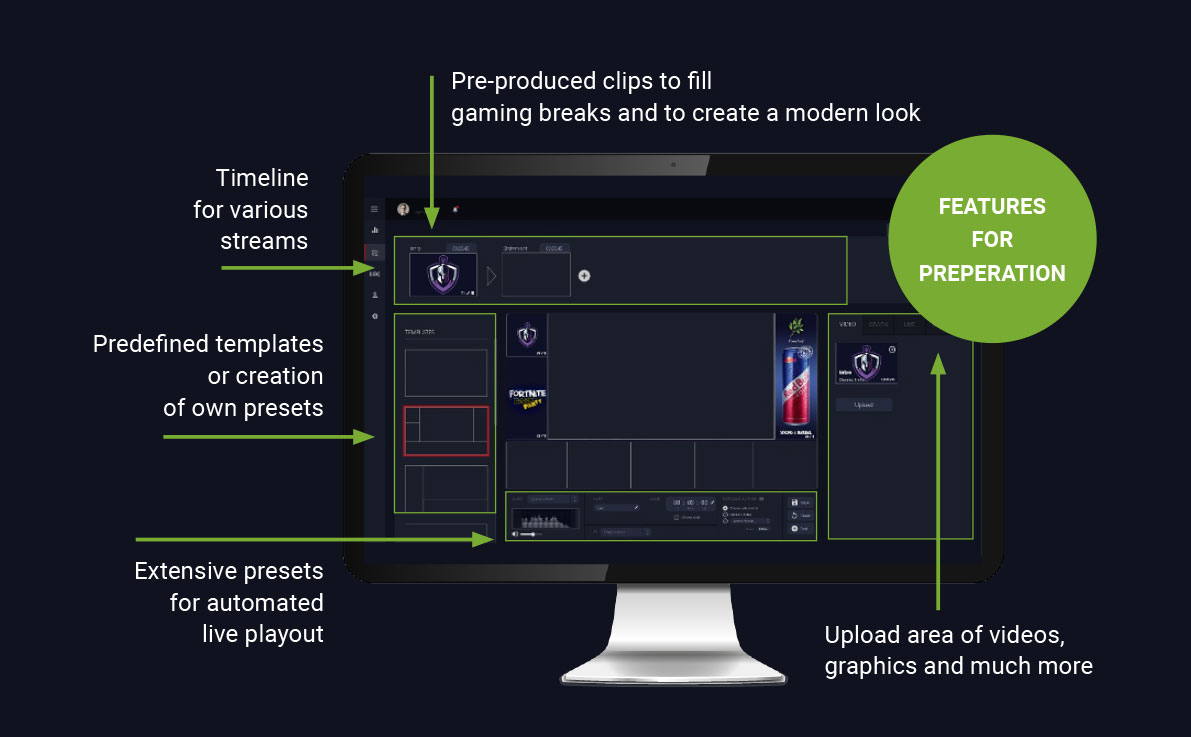 SHOWGOON is an innovative cloud based streaming tool that acts as a link to all streaming platforms and enables automated delivery.

Pre-produced clips
Pre-produced clips to fill gaming breaks and to create a modern look

Upload area
Upload area of videos, graphics and much more

Extensive presets
Extensive presets for automated live playout

Extra Features
Lots of extra features for optimal usage.

Templates and Presets
Predefined templates or creation of own presets

Timeline
Timeline for various streams
Control and communication
---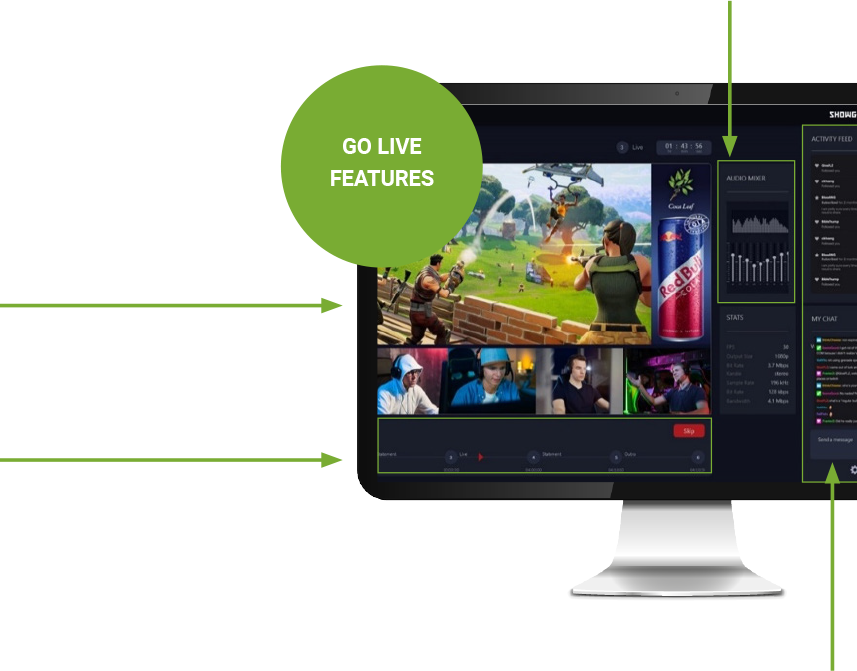 Streamer can concentrate fully on the game: "hands-free for gaming".
---

Live Screens
Clear live screen for more control during the live session
Live Chat Function
Activity feed and live chat function for communication and interaction
Direct Access
Audio mixer in direct access
Arranged Timeline
Clearly arranged timeline with the possibility to skip or end elements prematurely